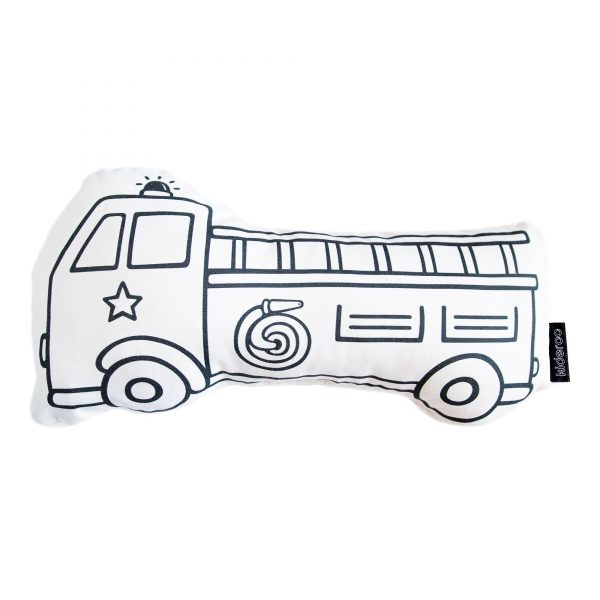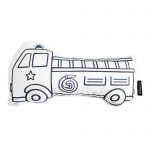 Friendly Fire Truck Plush Pillow For Babies by Kideroo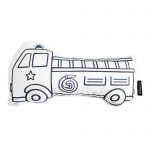 Friendly Fire Truck Plush Pillow For Babies by Kideroo
R399.00
R399.00
Don't most kids dream of being firemen when they grow up? I know I did and I'm pretty sure you did too. Being a hero riding around on a large truck and putting out fires. You can now put your baby one step closer to their dream or get them set on their path to becoming a fireman by buying their favourite toy the friendly firetruck plush baby pillows for children. Made from the finest twill cotton the firetruck is soft and cuddly like a giant bear and just as friendly. It's also so different from all the usual cliched gifts that most kids get for their birthdays. When you buy your baby a gift like a firetruck plush pillow for kids you're adding an innate style to their life and adding elegance to their baby room. Even with all the style quality and comfort the firetruck plush scatter pillow for newborn babies brings you need not be concerned about the price. All products at Kideroo are affordable and pocket-friendly.
Description
Size Guide
Additional information
Description
Most kids cannot wait to go on daring adventures. Flying through space fighting dragons putting out fires. I know that every time I heard the ring of the fire engine I would want to sit up and imagine myself the hero riding around on the firetruck putting out the fires. The friendly firetruck plush pillow for kids is an excellent toy for aiding an active imagination in young children.
The cosy comfortable plush pillow for kids is an excellent toy for newborn babies. Handmade by expert craftsmen in South Africa Kideroo uses only the best locally sourced raw materials for their toys. 100% cotton twill for the smooth exterior eco-friendly toy fill to fluff up the cushions and natural monochrome dyes to add style to the toys.
The firetruck plush baby pillow is also 100% safe for your children. We ensure to keep a tight inseam which prevents your baby skin from being irritated by the stitch and the insides get locked tight inside. Even if there is some problem with the stitch the toy fill is anti-allergenic and safe for your child. The dyes are natural food grade and completely baby friendly. All aspects of the friendly firetruck plush pillow for newborn babies has been thoroughly tested.
The friendly firetruck scatter cushion for kids is also parent-centric. We know how hectic a parents life can be without having to pick up after the kids all day. The plush pillows from Kideroo are easy to clean. A gentle hand wash with some warm water is all it takes to get it fresh and new.
Don't you wish you had this fluffy cloud-like firetruck scatter cushion to snuggle on when you were growing up? Well your baby can enjoy all the benefits of this toy and you don't even have to break the bank for it. An excellent high-quality product at the most affordable prices. A great gift for all occasions and suitable for all children between the ages of 0 to 8.
Additional information
| | |
| --- | --- |
| Weight | 127 g |
| Dimensions | 23 × 39 × 10 cm |
| Material | 100% Cotton Twirl |
| Color | Black and White |
| Age Group | 0 – 8 years |
| Gender | Boys |
| Size | Standard |
| Warranty | 0 – 3 months |
| Washing Details | How to wash it: Warm gentle hand wash do not soak do not bleach and do not tumble dry. |