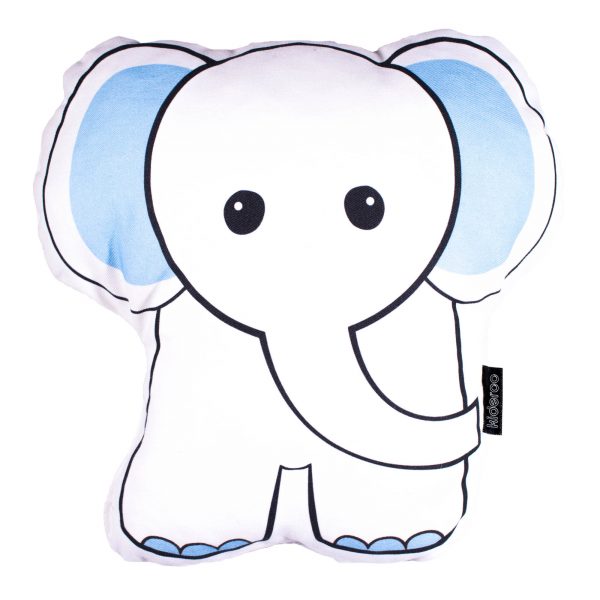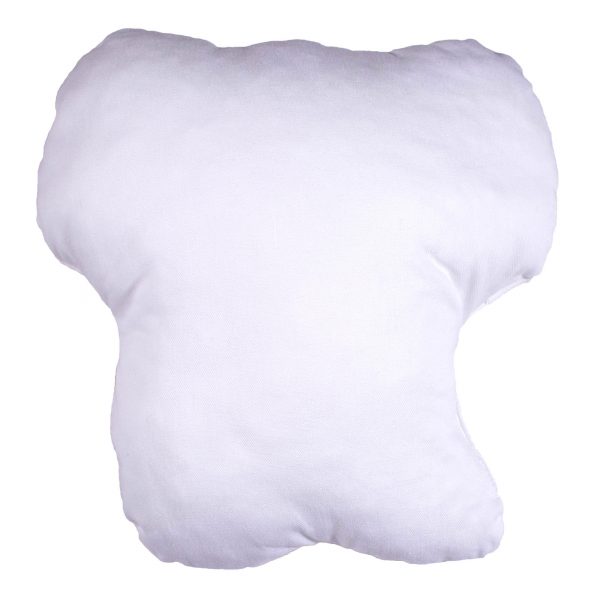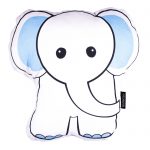 Big Blue Ollie The Squishy Elephant by Kideroo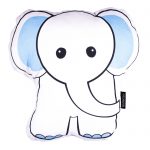 Big Blue Ollie The Squishy Elephant by Kideroo
R380.00
R380.00
With their long trunks large ears and large hearts elephants are the big softies of the animal kingdom. Our Blue Ollie is not different. Blue Ollie the squishy elephant is a from a family of elephant-themed plush pillows for kids. Its adorable design and ultra-soft features make it one of the friendliest baby cushions in our store. While most of our baby plush pillows come only in monochrome colors we've helped Blue Ollie stand our from the crowd by adding a light blue tinge to his ears. It not only helps accentuate the ears to your child but also makes the toy slightly more attractive to them as they grow older. Blue Ollie is looking forward to becoming your child's best friend as soon as you take him home and he can't wait. Get your orders for Blue Ollie our big softie in today and get your baby a friend he'll remember for life.
Description
Size Guide
Additional information
Description
The moment your child sets his eyes on Big Blue Ollie he'll be in love. Traditionally we've seen that boys prefer Blue while girls have their eyes set on Princess Pink but what we've noticed from our orders is that girl or boy they all love Big Blue Ollie the plush pillow for kids the same.
What makes Big Blue Ollie special is that like every plush pillow we make at Kideroo Big Blue Ollie is completely hand made from scratch. We have some of the finest local artisans working with us and you can clearly tell from the quality work we've shipped to our happy customers.
Another reason we are able to make sure great quality and affordable plush pillows for kids is that all our materials are locally sourced. We' are able to purchase them at affordable prices by cutting out the middlemen and dealing directly with the farmers and suppliers. When you buy Kideroo products think about how you are not just buying a great plush pillow for your child but also helping the local economy grow.
Apart from the items being locally sourced they are also 100% dust resistant. What this means for your child is healthy playing at all times. No risks of allergies when playing with the Big Blue Ollie plush pillow for kids.
Big Blue Ollie is also a big softy all around. Since we do all of our stitching internally there are no rough seams that could be potential irritants to your child whether he is playing with the cushion or sleeping on it.
Even though a majority of the theme for Big Blue Ollie is monochrome it does not get dirty easily. If for some reason it did get a little dirty it is so easy to clean. You never have to worry about ruining the colors on the fabric as long as you follow the right instructions to maintain the kid's cushion set. We hope you'll be giving Big Blue Ollie a good home to go to. He can't wait.
Additional information
| | |
| --- | --- |
| Weight | 149 g |
| Dimensions | 26 × 27 × 10 cm |
| Material | 100% Cotton Twirl |
| Color | Black White and Blue |
| Age Group | 0 – 8 years |
| Gender | Boys |
| Size | Standard |
| Warranty | 0 – 3 months |
| Washing Details | How to wash it: Warm gentle hand wash do not soak do not bleach and do not tumble dry. |