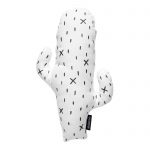 Pulpy White Cactus Plush Cushions For Kids by Kideroo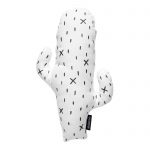 Pulpy White Cactus Plush Cushions For Kids by Kideroo
R295.40
R295.40
If you are looking for an authentic western theme for your baby room how can you not have some cactus? These elegant stylish pulpy white cactus cushions for kids is the perfect solution. Made entirely by hand these plush cushions for kids are the perfect decorative item for your baby room. As attractive as they are to children the cushy cactus plush pillows are also great for parents. They're made locally in South Africa by Kideroo using only the best raw material available and they're extremely affordable gifts for small children. The plush pillows for babies are as easy to clean as they are fun to use. Apart from being the best decorative piece for your baby room they also make for excellent gifts for your friends and family. Whether your friends are having a baby shower or it's a child's first birthday the plush cushions for kids by Kideroo make for great toys for newborns. Buy the set of cactus plush cushions today!
Description
Size Guide
Additional information
Description
If you want to light the creative spark in your child's mind from an early age you have to encourage them to think beyond the normal. Create a theme for your baby room that makes them question and entertains them at the same time. Buy this puply white cactus plush pillow for kids by Kideroo to add a bit of intriguing decor to your kid's room.
Recent studies have shown that using stark contrasting colours like the black and white monochrome imagery we have on our plush cushions for kids aids in developing your child's brain at a young age. The black and white images help your child focus better on the toy increasing their attentiveness. The softness and light weight of the play allows them to play easily with the toys and aids their motor skills.
While also aiding brain development the pulpy white cactus pillow is also fun to play with. It's very squishy and makes for a snuggle-friendly companion. It's the right size to suit all kids between the ages of 0 to 8.
Not only is this white cactus cushions for newborn infants a great first toy it's also an affordable first toy for your baby. At Kideroo we don't compromise on the quality of our kid's toy so we've worked out a well-sourced operation to keep our toy prices low.
Your baby will enjoy playing with the pulpy white cactus cushion as much as many all over the world already do. We understand the needs of a child and the design of the plush cushion collection for kids by Kideroo caters to all their needs. Right from entertaining them to educating them and enhancing their brain development.
Buy a great first toy for your newborn baby. The plush pillows by Kideroo are safe friendly and affordable. What more reason could you need? Get one today!
Additional information
| | |
| --- | --- |
| Weight | 138 g |
| Dimensions | 26 × 29 × 8 cm |
| Material | 100% Cotton Twirl |
| Color | Black and White |
| Age Group | 0 – 8 years |
| Gender | Unisex |
| Size | Standard |
| Warranty | 0 – 3 months |
| Washing Details | How to wash it: Warm gentle hand wash do not soak do not bleach and do not tumble dry. |