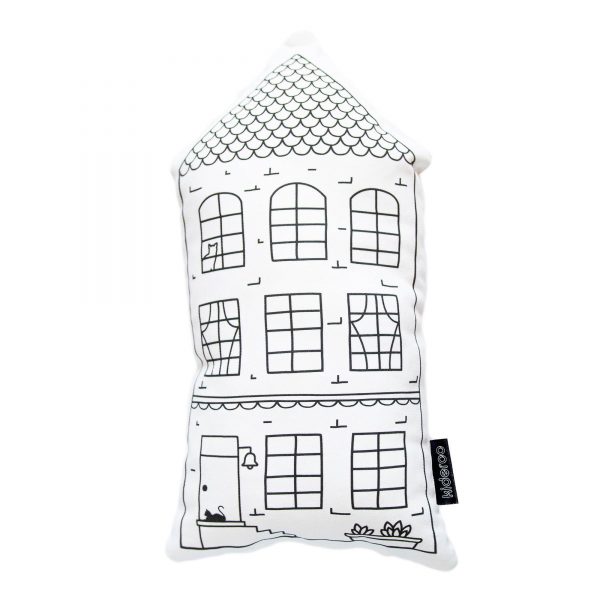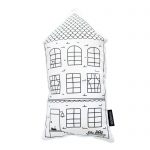 Cute Clubhouse Medium Plush Cushion For Kids by Kideroo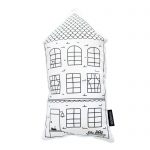 Cute Clubhouse Medium Plush Cushion For Kids by Kideroo
R302.40
R302.40
This cute little clubhouse plush cushion for kids is just what your baby needs in his room. Soft fluffy and comfy enough to roll around on. The cute clubhouse plush pillow for babies is also a great looker. Designed with black and white monochrome colours the plush pillows by Kideroo add a timeless look to your baby room. The clubhouse plush pillow comes in three size variants and this medium size clubhouse plush pillow for kids looks great when paired with it's bigger and smaller companions. A great look for your baby room the pillows by Kideroo are so affordable you won't mind getting all three. We use kid-friendly natural dyes on the pillows which are tested to perfection. The cotton twirl used to make the exterior of this clubhouse medium plush pillow for kids by Kideroo is smooth and soft. Even the fluffiness of the plush scatter cushions come from dustproof anti-allergenic eco-friendly toy fill. So what are you waiting for? Buy your baby the best first toy for newborn infants.
Description
Size Guide
Additional information
Description
Didn't you always want a clubhouse to play in? While you might not always be able to give your child a clubhouse you can give them the next best thing. The cute clubhouse medium plush pillow for kids by Kideroo is the best toy for your child. It has a unique style with windows a roof and an inviting door print on the plush pillow.
The clubhouse plush pillow for babies is an excellent toy for your children and an excellent gift for your family and friends who are expecting a child.
At Kideroo we use only the best raw materials that go into the making of our products. We source as many raw materials locally as we can. When you purchase a product from Kideroo you're not only getting a great toy for your baby but helping the local economy as well.
The 100% cotton twill that makes the body of our cute clubhouse medium plush pillow for babies is as smooth as silk. The toy fill is also anti-allergenic and fluffy giving our clubhouse pillows a cloudy feeling.
The monochrome black and white dyes we use to depict the clubhouse of the plush pillow for newborn infants is long lasting and baby friendly. The monochrome colours also aid in developing your child's brain. Recent studies show how using stark black and white colours can improve your baby's attentiveness and learning abilities.
The cute clubhouse plush pillow only weighs 150 grams which makes it easy for your baby to play with comfortably improving their motor skills in the process. A great first toy for your baby room.
If you need more reasons to buy one of our fancy products check out how affordable they are. The low prices mean this cute medium plush pillows by Kideroo make an excellent gift for your loved ones. Buy the whole set to set the theme of your baby room.
Additional information
| | |
| --- | --- |
| Weight | 150 g |
| Dimensions | 39 × 22 × 8 cm |
| Material | 100% Cotton Twirl |
| Color | Black and White |
| Age Group | 0 – 8 years |
| Gender | Unisex |
| Size | Standard |
| Warranty | 0 – 3 months |
| Washing Details | How to wash it: Warm gentle hand wash do not soak do not bleach and do not tumble dry. |