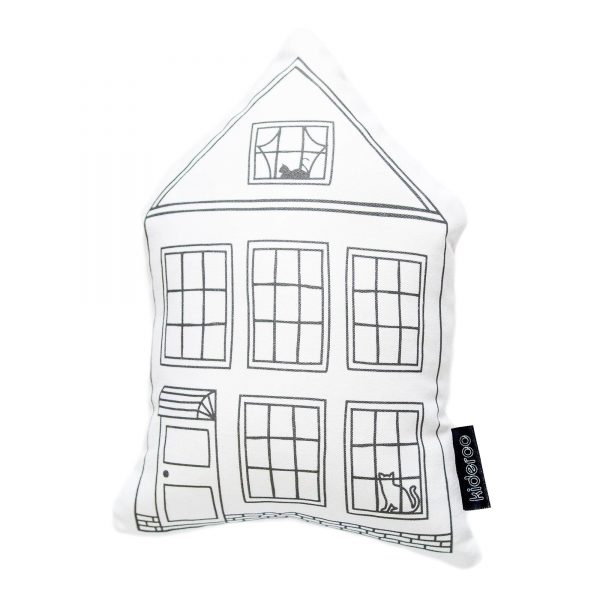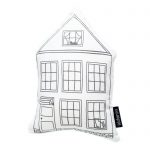 Comfy Clubhouse Small Plush Cushions For Newborns by Kideroo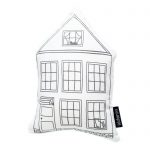 Comfy Clubhouse Small Plush Cushions For Newborns by Kideroo
R254.80
R254.80
Home is where the heart is! This comfy clubhouse small plush cushion is an excellent decor piece for your baby room. Elegantly designed the comfy clubhouse small plush pillow is a great fit for all kids room. This is the smallest of our clubhouse cushion collection and the perfect size for your tiny bundle of joy. This small clubhouse plush cushion is handmade with the best quality cotton twirl we can find. The cushion is also filled with eco-friendly anti-allergenic toy fill which is dustproof and child-friendly. All Kideroo products are completely safe even for newborn children. We've also made sure to price our products in an affordable range so a larger number of people can enjoy our products. We'd love for you to join the biggest child's toy family in South Africa – Kideroo. A great gift for every occasion buy your friends and family who are expecting a child a great gift.
Description
Size Guide
Additional information
Description
Meet the youngest smallest and cutest member of our little clubhouse plush pillow selection by Kideroo. Don't be fooled by its tiny size as it packs the same amount of punch as other members in the set. A great toy for your child the clubhouse small plush pillow for kids is a natural fit in any baby room.
The comfy clubhouse small plush pillow for infants is crafted by hand by Kideroo in South Africa. That allows us to have a large amount of control over the quality of the toys that pass through our gates. Each product is tested thoroughly before leaving us to join your loving family. We have such great trust in our products that we offer a 3 months warranty on all Kideroo products. If you find any aspect of our comfy clubhouse pillow to be lacking we'd love to hear from you.
We use locally sourced products like the all natural 100% twill cotton to make the cushy exterior of our scatter cushion for kids. The insides are filled with only the best eco-friendly anti-allergenic toy fill which gives a fluffy nature to all our plush scatter cushions for kids. All our cushions also have an in-seamed micro stitch to avoid your baby's skin from being irritated. All design aspect of the best kids toys by Kideroo have been taken with your kids in mind.
That doesn't mean though we've neglected the parent family members of Kideroo. Clean and maintain your comfy clubhouse small baby plush pillow by giving it a gentle hand wash with some warm water. Avoid soaking or bleaching the products for best results.
The clubhouse pillow collection by Kideroo is also very affordable. You can buy the whole set and get a great collection for your child's room or buy the single clubhouse small plush cushion for your baby. An excellent gift for all occasions buy the plush pillow collection for kids by Kideroo today!
Additional information
| | |
| --- | --- |
| Weight | 120 g |
| Dimensions | 29 × 22 × 8 cm |
| Material | 100% Cotton Twirl |
| Color | Black and White |
| Age Group | 0 – 8 years |
| Gender | Unisex |
| Size | Standard |
| Warranty | 0 – 3 months |
| Washing Details | How to wash it: Warm gentle hand wash do not soak do not bleach and do not tumble dry. |