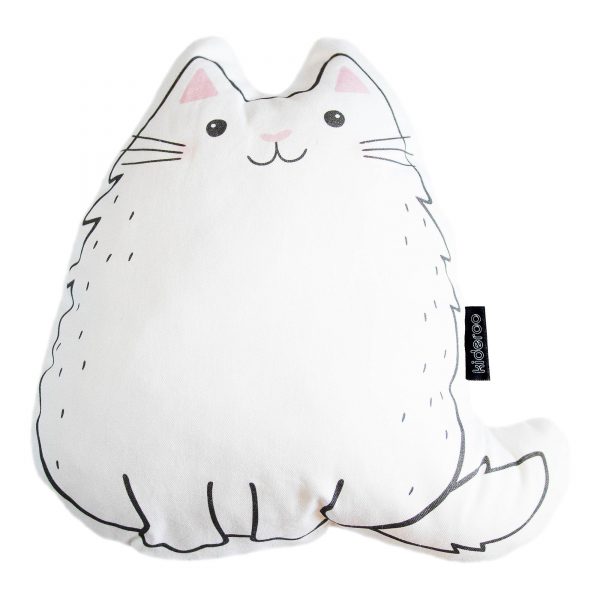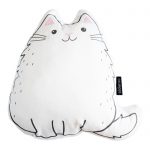 Soft Kitty Cat Plush Pillows For Kids by Kideroo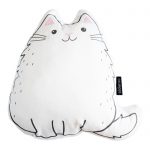 Soft Kitty Cat Plush Pillows For Kids by Kideroo
R399.00
R399.00
Don't you just love a fluffy little kitty cat? Meet Ozzy our soft kitty cat plush pillow for kids. With his adorable whiskers and bright shiny eyes this lovely plush pillow is the perfect companion for your little darling. Don't you wish you had something as soft and fluffy as Ozzy the kitty cat plush pillow to snuggle up next to at night while you were growing up? We know we do. Made from the softest cotton and stuffed with the fluffiest toy fill the kitty cat plush pillow is as comforting as a real pet. Completely safe to use even without supervision our scatter pillows make excellent companions for newborn babies. It's lightweight and flexible and so easy to maintain. Our cuddle friendly Ozzy needs a loving home it can go to. Get your cosy scatter cushion for kids today and give your baby room a touch of elegance and style. So affordable you can buy the whole set.
Description
Size Guide
Additional information
Description
We fell in love with Ozzy our soft kitty cat plush pillow for kids the moment we first laid eyes on it. You cannot but resist drown in his deep eyes and cute whiskers. Your baby is going to love Ozzy his fluffy pet plush pillow as much as we do.
We handcraft all our kid's toys here at Kideroo. We use only the best raw materials locally sourced to give you the best quality products we can make. The soft kitty plush pillow for babies is made entirely from 100% twill cotton.
The plush pillows are also filled with a toy fill that is dust resistant which helps in making it anti-allergenic and eco-friendly as well. The inner stitch on the soft kitty cat plush scatter cushion for kids also helps prevents your child skin from getting irritated on the rough edges of the seam.
The soft kitty cat plush pillow for newborn babies is also easy to maintain. The colours on the fabric will never run and you only need to give it a gentle hand wash with warm water to make it as good as new.
We believe in our product so much that we even offer a 3-month warranty for all of them. If you are not satisfied with the product build or there are issues with the quality colour or design let us know and we will get it sorted out for you.
The best scatter cushions for kids between the ages of 0 to 8 our kitty cat plush pillows also make for excellent gift items. Easy to use easy to maintain as well as extremely affordable our plush pillows for babies are the best presents.
Ozzy the soft kitty cat plush pillow for baby boys and baby girls has already livened up the lives of so many children around the world. When are you joining the club?
Additional information
| | |
| --- | --- |
| Weight | 168 g |
| Dimensions | 33 × 32 × 10 cm |
| Material | 100% Cotton Twirl |
| Color | Black White and Pink |
| Age Group | 0 – 8 years |
| Gender | Unisex |
| Size | Standard |
| Warranty | 0 – 3 months |
| Washing Details | How to wash it: Warm gentle hand wash do not soak do not bleach and do not tumble dry. |