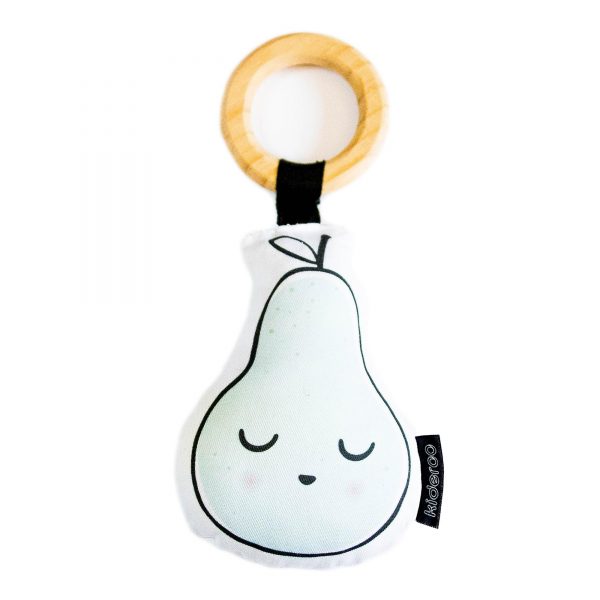 Plushy Pear Rattles For Children by Kideroo
Plushy Pear Rattles For Children by Kideroo
R190.40
R190.40
Have you met our sleepy-eyed pear plush baby rattle for kids? Almost as juicy as the real thing our rattle makes a great first toy for your newborn. The sweet sleepy face on our pear plush baby rattle for kids will help your child fall into a deep relaxing slumber. Our plushy pear rattle for babies is completely handcrafted which ensures superior quality. A toy that will last well beyond your child's toddler years and a companion for many years to come. This rattle for kids is not only made from the best quality material it is also an affordable first toy for your child. A great fit in your baby's tiny hands and completely safe as well. At Kideroo your babies safety is our top priority so we use only food grade natural inks which are 100% safe for your baby. The monochrome style provides a unique design which is attractive yet elegant.
Description
Size Guide
Additional information
Description
Our plushy pear baby rattle for kids by Kideroo as is a part of the Kideroo fruit family plush collection. Designed with care and built with love this pear plush cotton rattle is the best toy for small children.
We use 100% twill cotton material on the outside which is completely natural and organic. The softness of the material can only compare to the softness of a babies skin. We take special care to ensure that there are no rough edges to cause irritation to your child's skin.
The pear plush baby rattle also comes with a hardwood all-natural handle that also doubles as a teething ring for your child. It is non-toxic antibacterial and safe for children to put in their mouth. Since all our products are completely made by hand there can be no doubt at the quality of the product. The effort we put into making a special toy for your baby shows through and through.
To provide the soft squishy feeling of the rattle for babies we fill it with non-allergenic eco-friendly toy fill. This not only makes it soft as a cloud but it also prevents your child from developing dust allergies as they are growing up.
We've chosen monochrome colour design as research shows that it aids in developing motor skills attentiveness and visual development in young children. So not only do you have a super fluffy toy you have a brain developing aiding tool for your baby.
Even with all these great features we've made sure to price our products very competitively. You get a high quality durable product at an affordable rate. Buy this toy for your child or buy it as a gift for your friends family members who might be expecting a baby. A great gift for baby showers something all your friends and their children will enjoy. This pear plush baby rattle for kids is suitable for all children from the ages of 0 to 8.
Additional information
| | |
| --- | --- |
| Weight | 53 g |
| Dimensions | 16 × 13 × 4 cm |
| Material | 100% Cotton Twirl |
| Color | Black White and Blue |
| Age Group | 0 – 3 years |
| Gender | Unisex |
| Size | Standard |
| Warranty | 0 – 3 months |
| Washing Details | How to wash it: Warm gentle hand wash do not soak do not bleach and do not tumble dry. |