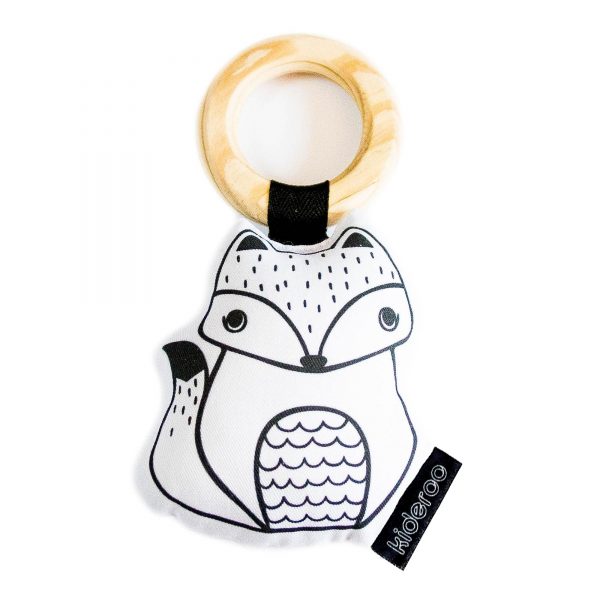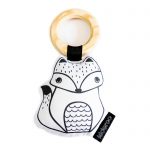 Cuddly Fox Plush Baby Rattle by Kideroo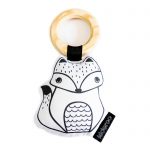 Cuddly Fox Plush Baby Rattle by Kideroo
R190.40
R190.40
As cunning as a fox! Well our fox plush baby rattle for babies is more cuddly than cunning. Made by Kideroo in South Africa but loved all over the world. An excellent first toy for your newborn kid. The fox plush baby rattle is designed keeping in mind your child's development in mind. That is exactly why we use monochrome colours on our plush toys. Research shows black and white colours in an infant child's room increase the child's brain development. We aid as much as we love. The softness of the fox plush baby rattle for kids is only exceeded by its safety. Our fox plush baby rattle is 100% safe toy for your baby. From the material we use on the exterior to the toy fill inside. Even the teething ring which doubles as a rattling handle is completely safe for your child. Watch as the gentle sounds of the rattle help your baby drift into the most pleasant of dreams.`
Description
Size Guide
Additional information
Description
As part of our little critters plush baby rattle family at Kideroo the fox is the smartest. He joins the owl plush baby rattle the French bulldog rattle for kids the penguin plush baby rattle for newborns and the panda baby rattle toy for children.
All our plush baby rattles are handcrafted in South Africa by Kideroo. We take our time to only produce the products with the highest quality standards. An internal stitch ensures there are no rough edges to irritate your babies smooth skin in any way. The same can be said of the 100% twill cotton exterior which feels as soft as a cloud.
The fox plush baby rattle is as soft as a cloud also thanks to the excellent quality eco-friendly non-allergenic toy fill. Your newborn will have no trouble playing with the fluffy fox plush baby rattle; it's just the right size. Fits easily in your kid's hand.
The hardwood anti-bacterial completely natural teething ring also helps your child during the painful teething process. We prioritise your child's safety so every raw material we use is completely kid-friendly. From the hardwood teething ring the food grade dyes and the anti-allergenic fills.
We want more and more kids all over the world to fall in love with our plush children's rattle toys like they are already starting to. That is why while adhering to quality standards we also maintain low prices. Our fox plush baby rattle toy for newborns is also affordable. You can buy the entire set of our animal plush baby rattle set for an additional discount.
Not only will the fox plush baby rattle make a great first toy for your child but it also is a fantastic gift. We've had feedback from several of our customers that they're friends absolutely loved our products when gifted to them. So what are you waiting for? Join the largest family of little critters plush baby rattle collection by Kideroo. The fox plush baby rattle is suitable for all children ranging 0-3 years of age.
Additional information
| | |
| --- | --- |
| Weight | 52 g |
| Dimensions | 15 × 14 × 4 cm |
| Material | 100% Cotton Twirl |
| Color | Black and White |
| Age Group | 0 – 3 years |
| Gender | Unisex |
| Size | Standard |
| Warranty | 0 – 3 months |
| Washing Details | How to wash it: Warm gentle hand wash do not soak do not bleach and do not tumble dry. |