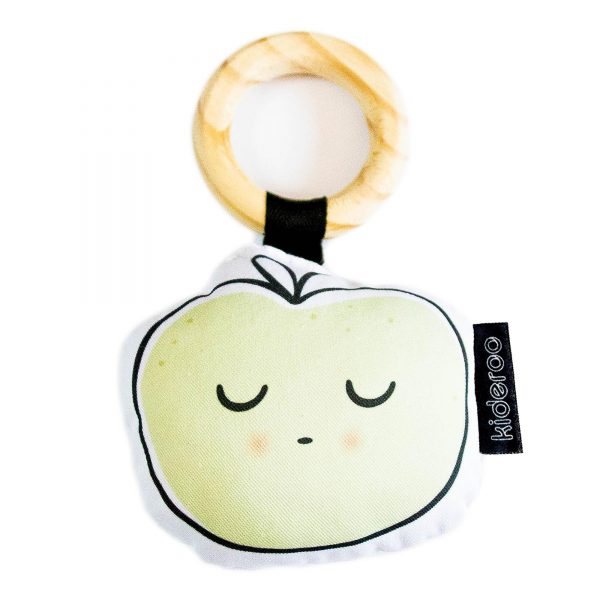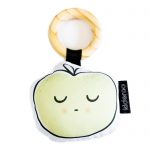 Baby Soft Apple Plush Rattle For Kids by Kideroo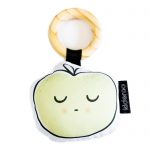 Baby Soft Apple Plush Rattle For Kids by Kideroo
R190.40
R190.40
An apple plush rattle toy for the apple of your eye. Let our baby soft apple plush rattle toy be the first companion to your baby. Its soft gentle features invite your child to play. This would make a great first gift for a newborn baby as it's just the right size and fit. Kideroo also ensures to use only 100% food grade dyes that are completely safe for children. So you need not worry about them putting this gentle apple plush rattle in their mouth because that's what it's there for. Aid your child's sight hearing and motor skills when you buy them this rattle toy for children with monochrome contrasting colours. Hear them laugh at the sound of the gentle rattle and see them be soothed by the friendly napping face on our apple plush rattle toy for babies. When you buy this organic rattle for kids you're not only purchasing a great gift for your baby you're joining the biggest toy family in South Africa.
Description
Size Guide
Additional information
Description
We've designed nurtured and cared for our apple plush rattle the best safe cotton rattle for babies as part of our fruit family plush collection. He is joined there by the bubbly banana plush baby rattle plushy pear rattle and the cosy newborn watermelon plush rattle for kids.
Our soft rattle for babies is made from a 100% twill cotton. Like our soft apple plush rattle toy all our products are completely handcrafted and assure of great quality. The baby rattle has a soft smooth texture which does not cause irritation to the baby's skin. We stuff our plush baby rattles with non-allergenic eco toy fill which is super squishy as well as completely safe for your child.
The baby soft apple plush rattle toy for your baby also comes equipped with a non-toxic completely natural anti-bacterial hardwood teething ring which is sewn on by hand to make it long lasting. This handcrafted cotton rattle for your baby will be his constant companion during the painful and annoying teething years.
Our apple plush rattle by Kideroo comes in monochrome or contrasting colour styles which research show has been helpful in aiding your child's development. Not only does our rattle toy for kids help soothe your baby when they're upset but it also progresses their brain development.
We care about our parent members as much as we do for our kids. Kideroo knows how hard it is to maintain your kid's toys so we've taken special care to ensure that your child's first toy will be easy to wash and clean. You only need to give it a gentle warm hand wash and it'll be as good as new.
Buy this rattle for your baby your expectant friend or family members who have just had a child. It makes for an excellent gift item. You can buy single rattles or buy the whole set to complete the fruit family plush collection for your baby room.
A great gift for your little princess or handsome prince this handcrafted cotton baby rattles is suitable for all children up to the age of 4 years.
Additional information
| | |
| --- | --- |
| Weight | 51 g |
| Dimensions | 15 × 16 × 4 cm |
| Material | 100% Cotton Twirl |
| Color | Black White and Green |
| Age Group | 0 – 3 years |
| Gender | Unisex |
| Size | Standard |
| Warranty | 0 – 3 months |
| Washing Details | How to wash it: Warm gentle hand wash do not soak do not bleach and do not tumble dry. |