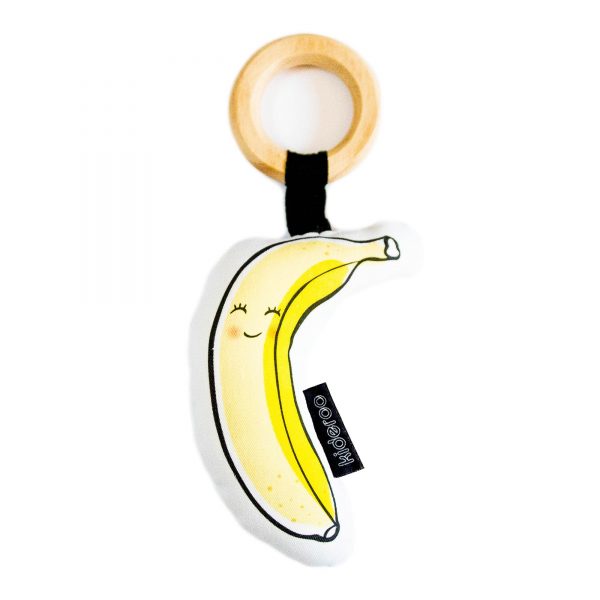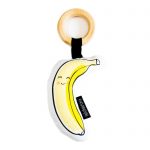 Bubbly Banana Plush Rattles For Babies by Kideroo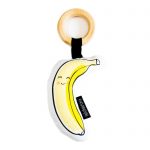 Bubbly Banana Plush Rattles For Babies by Kideroo
R190.40
R190.40
A toy that will have your child going bananas is our banana plush baby rattle for kids. Its unique design will get your baby accustomed to the shape of banana's a yummy source of food. A great first toy for your baby the happy smiling face on this rattle toy for kids will bring joy to your precious darling. This bubbly banana plush rattle toy for children is completely crafted by hand and provides a superior quality. It's the perfect size to fit into the tiny hands of your baby and completely safe to use. We only use child-friendly inks. You don't need to hover over your child wondering what they're doing with their squishy companion. It's perfectly safe. Watch them giggle with joy as they hear the gentle sounds of the rattle. Watch their eyes light up with excitement on seeing the bubbly banana plush rattle by Kideroo. When they are having teething problems they'll learn to soothe themselves on the non-toxic anti-bacterial teething ring we've fitted to the banana plush baby rattle toy for kids. A must-have toy for all newborn children. Buy one today!
Description
Size Guide
Additional information
Description
Our friendly bubbly banana rattle for kids made by Kideroo is unique in its style. The monochrome colours are not only pleasant to look at but also aid in brain development of small children. The bubbly banana plush baby rattle makes a wonderful addition to our growing fruit family plush rattle collection.
Handcrafted from a 100% twill cotton this toy rattle for your child is as soft and smooth as your babies skin. The silky texture ensures that there are no rough edges to cause discomfort for your child. In fact the rattle toy is so gentle it will soothe your child by itself. Filled with a non-allergenic material the toy is as safe as it is fluffy.
Our banana plush rattle toy also comes equipped with a well fitted natural anti-bacterial hardwood teething ring. Your baby will learn to bite down on the teething ring to comfort him/her during the teething process. Your baby will also develop fine motor skills as they learn to move the rattle to hear the gentle sounds.
We've tried to make maintaining the product as easy as using it so you only need to give it a gentle wash in warm water to get it smelling and feeling like new. Kideroo cares as much for its older family members as it does its young ones. Our plush rattle toys have been entertaining kids for years all over the world and for a good reason.
When you buy this toy for your child not only are you providing him with a safe fun toy to play with you are providing him with an essential companion during his formative years. You can consider buying it for yourself or gift it to your friends and family members who are expecting a child.
The bubbly banana plush baby rattle is the perfect size for your toddler to hold onto chew and enjoy the soft rattling sound that will help him nap. Our plush rattle toy is suitable for all children up to the age of four. So don't hesitate make the right choice today.
Additional information
| | |
| --- | --- |
| Weight | 49 g |
| Dimensions | 17 × 11 × 4 cm |
| Material | 100% Cotton Twirl |
| Color | Black White and Yellow |
| Age Group | 0 – 3 years |
| Gender | Unisex |
| Size | Standard |
| Warranty | 0 – 3 months |
| Washing Details | How to wash it: Warm gentle hand wash do not soak do not bleach and do not tumble dry. |