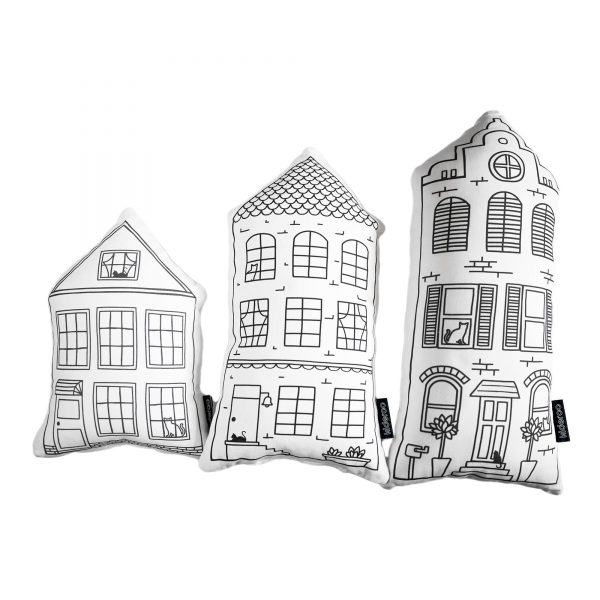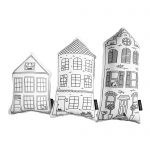 Cuddly Clubhouse Cushion Collection For Babies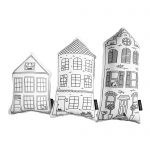 Cuddly Clubhouse Cushion Collection For Babies
R798.00
R798.00
Wouldn't it be great to watch your baby grow up with his favourite toys by his side all the time? Well you can. When you buy your baby the cuddly clubhouse cushion collection for babies by Kideroo you get a set of 3 great scatter pillows of varying sizes. You could literally watch your child grow taller as he peaks over each of the plush throw pillows in his room. The soft cuddly plush pillows for kids are also an excellent decorative item for all baby rooms. With the stylish yet subtle monochrome designs on each clubhouse pillow. Each scatter cushion in the comfy clubhouse scatter cushion collection also has its own unique design. Buy all three to get a great plush pillow set for your kids. When you buy them together you also receive an additional discount. So even if you don't need all three you could gift one to a friend or family member. Buy a cuddly clubhouse pillow set for Kideroo today!
Description
Size Guide
Additional information
Description
If you've always wondered what it would be like to have a giant baby these special pillow sets from Kideroo will make you wish come true. Well almost. Instead of having a giant baby you can have a tiny city he/she can walk through and destroy. The cuddly clubhouse plush pillow collection for kids by Kideroo comes with three pillows of different sizes. The largest pillow is 42 cms in height while the smallest comfy clubhouse scatter cushion for kids is only 26 cms tall.
You could actually use the height of the clubhouse cushions to track the height of your newborn baby. Watch them grow into beautiful tall and strong as they destroy the tiny city you build with the throw pillow collection from Kideroo. Since these cushions are suitable for kids between the ages of 0 to 8 they're the right sizes for every year in your child's life.
While they're definitely the right size to entertain your child they're also the right colours to help develop your child's brain. Black and white contrasting colours on kids toys have been known to improve the attention spans of kids their learning ability as well as motor skills. The unique designs on each cosy clubhouse plush pillow for kids will also go a long way in enhancing their already active imagination.
While we're sure that the kids love playing with our toys we're also recently finding out that parents love buying them. Running them under a gentle hand wash with warm water is all that's needed to clean and maintain them. The plush pillows for newborn infants are also affordable making them great gift options.
The clubhouse plush pillow collection for kids by Kideroo is also completely harmless. All components used in making the toys for children have been tested and have been approved to be 100% baby friendly. Don't hesitate to get your child your niece your nephew a great gift. They'll love you for it we promise.
Additional information
| | |
| --- | --- |
| Weight | 470 g |
| Dimensions | 45 × 22 × 26 cm |
| Material | 100% Cotton Twirl |
| Age Group | 0 – 8 years |
| Gender | Unisex |
| Size | Standard |
| Warranty | 0 – 3 months |
| Washing Details | How to wash it: Warm gentle hand wash do not soak do not bleach and do not tumble dry. |